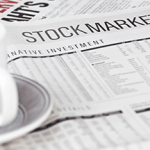 The new brand unites the groups various divisions and companies with one consolidated look and feel, while continuing to recognise GTCs 23 year heritage and historical milestones.
The JSO celebrated its 80th Birthday as the 33-person orchestra performed alongside the Johannesburg Philharmonic Orchestra at the Linder Auditorium this afternoon. In the JSOs ongoing commitment to developing musical talent in South Africa, eight young soloists performed classic concertos with the JSO.
In addition, the JSO performed with the Wits trio at the celebration.  The trio includes Zanta Hofmeyr and Malcolm Nay both of whom played with the JSO when they were young soloists themselves.
"As proud sponsors of the JSO, GTC is privileged to share in the orchestras 80th birthday celebrations today, while we simultaneously reveal our own distinct identity. We specifically chose to share our launch with the JSO, because our organisation takes inspiration from the orchestra today as all the GTC teams and divisions unite into a single complementary performance, one that has been more than two decades in the making," says Gary Mockler, Group CEO at GTC.
GTC specialises in the areas of retirement fund administration and consulting, healthcare consulting, private client wealth management, short term risk solutions, investment management, stock-broking, derivatives trading, fiduciary services and other areas of financial advice.
GTCs new logo is portrayed in a vignette of purple hues, reminiscent of the organisations history and parent company, Grant Thornton Johannesburg, from which the business was created in 1991. Effective late 2012, GTC was obliged to separate itself from the audit practice as a result of various international regulations, which require the separation of the asset management and financial advisory capability of any business from that of Grant Thornton.  This resulted in the business changing its name from Grant Thornton Capital to GTC. Today GTC continues to have Grant Thornton as a shareholder. The association between GTC and Grant Thornton continues within the parameters permitted by international regulation.
"We are proud and very excited to celebrate the 80th birthday of the JSO. For 80 years we have touched and changed lives through music", says Gerard de Villiers, Chairman of the JSO.  The JSO has been instrumental in the development of over 500 South African musicians, sometimes showcasing talent from soloists as young as six years old, many of whom have achieved international standing.